North Buckhead's Sarah Smith Elementary School is celebrating its 70th school year.
The anniversary will be celebrated at the school's annual Fall Festival Oct. 20 and at a 1970s-themed party in the spring for past and present parents of students.
Part of the Atlanta Public Schools system, the school opened at 370 Old Ivy Road in 1952, the same year Buckhead was annexed into Atlanta. 
It opened as Marion Smith Elementary, named for an attorney who served as chairman of the Board of Regents of the University System of Georgia. Marion Smith also was the son of Hoke Smith, a powerful political figure who served as Georgia governor, a U.S. Senator and Atlanta Board of Education president and published the Atlanta Journal newspaper.
As recounted by Northside Neighbor columnist Thornton Kennedy, the new school soon ran into confusion with an identically named school in East Point. So in 1954, the Buckhead school was renamed for Marion's late wife, Sarah Brock Rawson Smith. It is known formally as Sarah Rawson Smith or Sarah R. Smith Elementary. 
The school has expanded significantly over the years and now has two campuses: the K-2 Primary Campus at the original site and the Grades 3-5 Intermediate Campus at 4141 Wieuca Road, the latter of which opened in 2010. That expansion followed a period of overcrowding that saw kindergartner classes held at a nearby church for several years.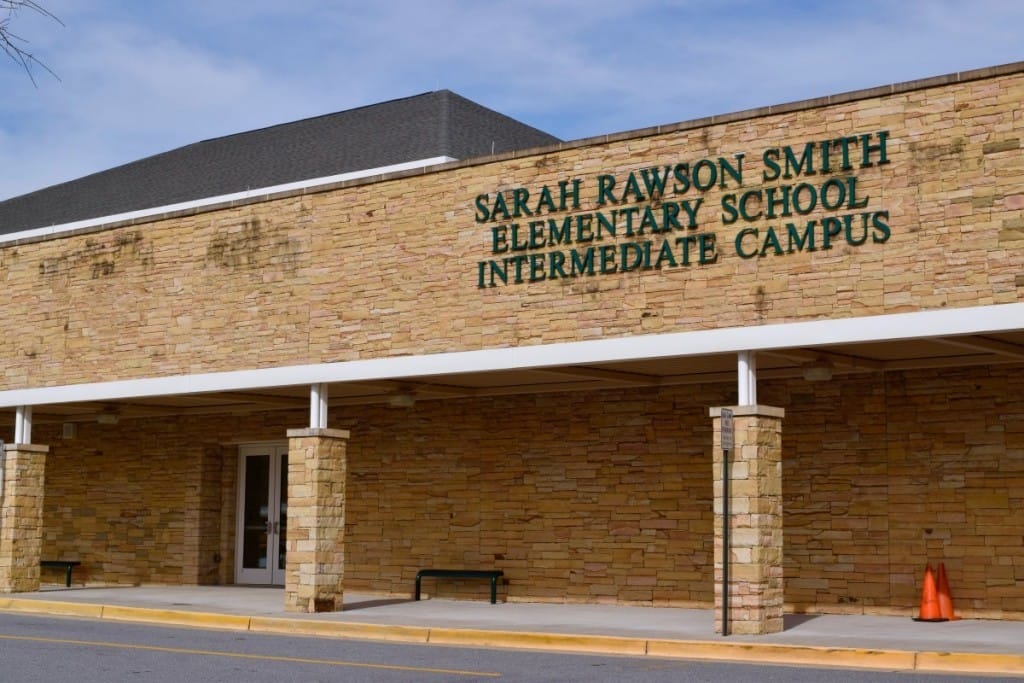 The school is known for its dual-language immersion and International Baccalaureate (IB) programs. It offers the IB's Primary Years Programme.
Over the past decade, the school has been recognized by the U.S. Department of Education's National Blue Ribbon Schools and the Georgia Department of Education's Schools of Excellence awards, which are programs noting high student achievement test scores or the closing of achievement gaps.
This year, the school campus became the anchor for a community program of pedestrian-friendly green space improvements along neighborhood streets.
The school is seeking photos and stories from alumni for anniversary celebration uses, which can be sent to ssefmarketing@gmail.com.
For more about the school and its events, see its website.