This is it! This phenomenal pair of adjacent lots total nearly five acres of land. The prime location is among other acreage estates and a horse farm in the wonderful Paces neighborhood. Excellent interstate access and just 1-mile to both Lovett and Westminster.
Each of these two lots has more than 150' of frontage along the best section of Mount Paran Road. With a depth of well over 500 feet, these lots are both generously sized for very private estate homes.The renowned landscape architects at Land Plus, have utilized the generous acreage and natural setting to create a stunning site plan that will exceed your expectations.
There is plenty of space for a large home set far back from the street accessed by gracefully winding driveways. Guest arrival courts anchor the front facade while the family motorcourt and garages are hidden out of view. The oversized infinity pool serves as the stunning focal point from the moment your guests enter the home and provides a serene view of your undisturbed forest beyond the lawns.
These two lots must be sold simultaneously, providing a wonderful opportunity for friends, families, or a builder who is looking for the perfect pair of lots. Act quickly before it is gone, buildable lots of this size and quality are rarely found.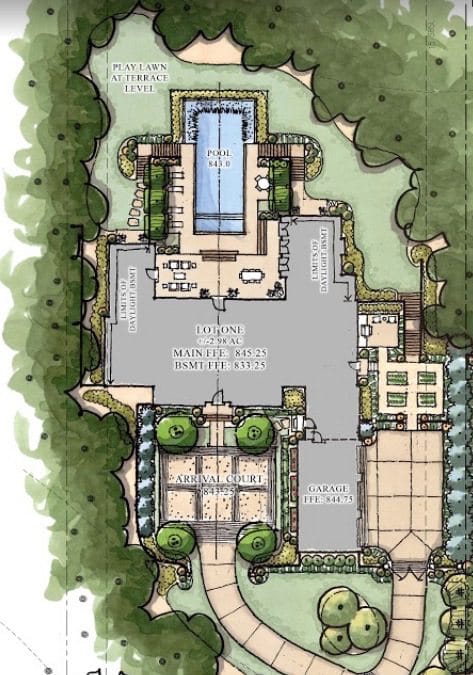 Contact Ben Hirsh
CLICK HERE for the full size rendering
DISTANCE TO POINTS OF INTEREST