My most recent project (I aim to do two a year) is the home at 469 Blackland Road in Tuxedo Park. The home is almost iconic because it was home to the Chairman of Coca-Cola (Roberto Goizueta) since the late 1980's and is known to longtime-locals simply as "The Goizueta home".
After 90 days of intense work by my excellent contractors, I have finished the renovation and put the home on the market yesterday. Below are some "Before and After" photos to show the transformation!
Family Room
We removed and re-designed the stairs, the rear window wall, and removed the fireplace to open it to the expanded kitchen. It took the room from awkward to awesome.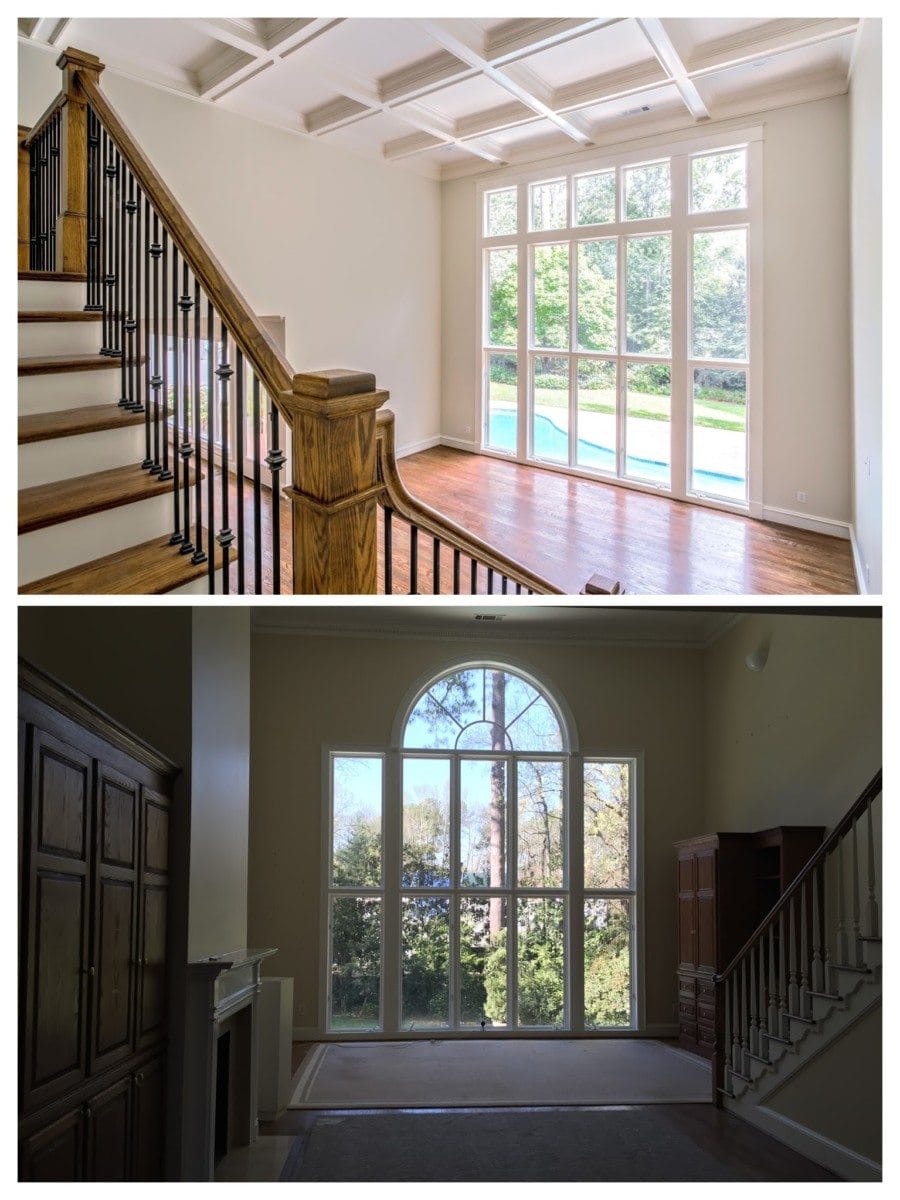 Kitchen
Not so much as a flake of paint remained from the old kitchen. We designed a new symmetrical kitchen and placed it on a different wall, creating a new wall of floor to ceiling windows. I put in the best appliances: 48″ Wolf Range, and 54″ of refrigeration from the new Sub-Zero line that is totally integrated (no visible compressor grill!).
Master Bath
We gutted the master bath and totally redesigned the layout. It went from a clunky and stuffy layout to open and spectacularly spacious simply by properly placing everything. We did not add one square foot of space. The photos below show the importance of proper space planning!

Library
Sometimes a coat (or 5) of dramatic paint and better lighting is all you need.

Utility Room
We redesigned the laundry room to be the most useful room in the house! Laundry, backup pantry storage, mudroom bench/hooks and 2nd powder room make this the swiss-army room.

Curb Appeal
Paint, plants, pruning, and pressure washing. It sounds simple but it took 90 days.
To see all of the photos of 469 Blackland, click here. I hope this will help you visualize what you can do to transform your current (or next) home to create more beauty and better function. The world could use a little more of both.